OCA Chiropractic Practice & Innovation Council (CPIC)
The OCA Chiropractic Practice & Innovation Council was formed to provide a place for fun, education, constructive input, professional development, and proactive thought, as well as to help build consensus and community among practitioners.  Everyone is invited who participates in this vision.  

To date, the Chiropractic Practice & Innovation Council has:
Successfully petitioned the OBCE to have Functional Neurology determined to be standard practice*
Hosted meetings to discuss cases
Hosted review workshops for those considering taking the Chiropractic Neurology Board Exam
Presented case studies at the annual OCA convention
Presented mini workshops to practice examinations of eye movements, balance and cerebellar function.
Hosted meetings for others to present other perspectives in patient care
We look forward to collaborating with our fellow practitioners in a positive, participatory environment that promotes professionalism, respect, and sharing of ideas and perspectives.
*with the requirement that only those with board certification are allowed to advertise about providing Functional Neurology.
OCA Chiropractic Practice & Innovation Council Members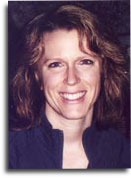 LAURA SWINGEN, DC, DACNB
Chair